WIP Apartment Portfolio | Sold 2015
22 BUILDING, 919 SUITE APARTMENT PORTFOLIO | SOLD FOR $170M
The Western Investment Properties (WIP) Portfolio comprised of 19 properties improved with 22 rental apartment buildings with a combined total of 919 apartment units. The properties are all centrally located in 7 proven Greater Vancouver rental markets with strong population growth and low vacancy rents, providing the purchaser a secure income stream with unlimited growth potential. Each of the buildings had benefited from significant capital improvements and renovations that turned rental units into homes, and allowed each to attract and retain quality tenants.
Lance Coulson of the National Apartment Group - BC, along with fellow brokers Tony Quattrin and Jim Szazbo represented the seller, a private equity firm, in a bid process that saw significant interested from private and institutional investors. Ultimately, the portfolio was acquired by Canadian Apartment Properties REIT for $170M in 2015.
The sale of this premier portfolio represented BCs largest ever one-time multifamily portfolio trade.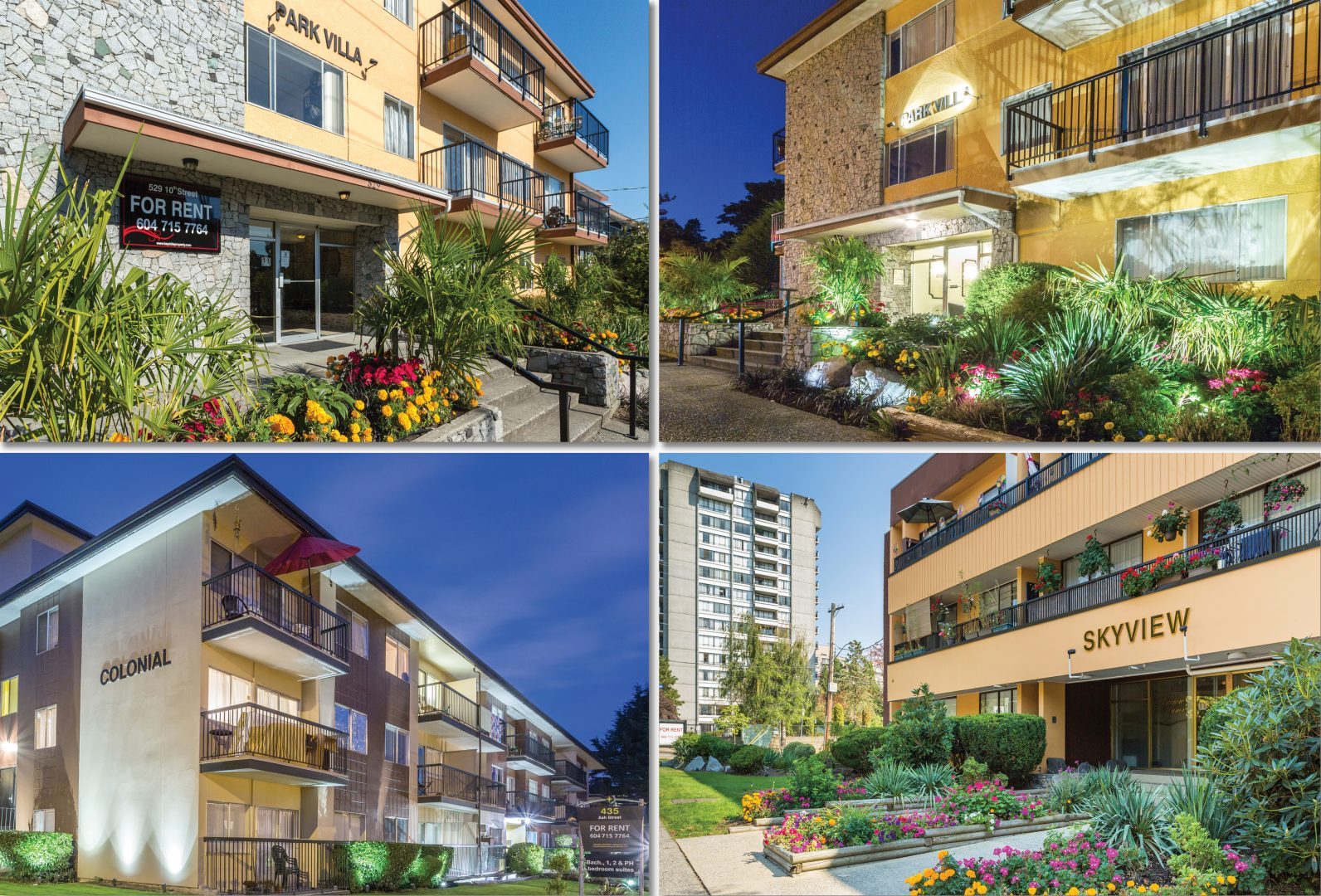 Victoria Apartment Portfolio | Sold 2016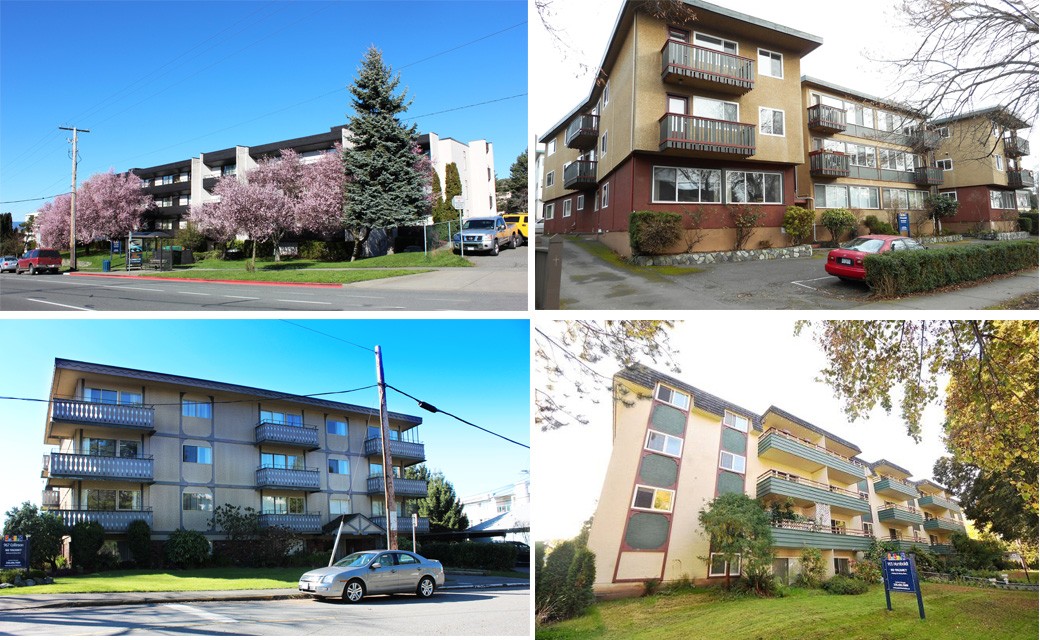 4 BUILDINGS, 169 RESIDENTIAL SUITES | SOLD FOR $29M
The Portfolio consisted of 4 wood-frame buildings with combined 169 units, strategically located in Victorias prestigious Fairfield and Fernwood neighbourhoods and all within a 5 minute drive from each other, providing both management and maintenance efficiencies. All buildings were well maintained and managed, with significant capital upgrades having been completed in recent years prior to the sale.
The Team lead by Lance Coulson, Chris Rust, and Ross Marshall represented both the Vendor and the Purchaser in the successful transaction. Our teams extensive experience and knowledge of the Victoria market combined with our unique marketing campaign, which properly exposed the property to prospective purchasers in both Victoria and Greater Vancouver, allowed us to attract the ideal buyer.
Lougheed Village Apartment Portfolio | Sold 2015
1 PROPERTY, 4 CONCRETE RENTAL BUILDINGS, 528 RESIDENTIAL SUITES & 50,000 SQ. FT. OF COMMERCIAL SPACE | SOLD FOR $160M
Lougheed Village Apartments comprised one of the largest single multi-family property transactions in British Columbia's history. Lougheed Village Apartments is situated on a large 7.39 acre site, originally constructed in 1973 as a mixed-used development consisting of two 24-storey and two 8-storey concrete rental towers with a combined total of 528 suites. The subject property is also improved with a 50,123 Sq. Ft. 2-storey retail shopping village, indoor pool & hot tub, it's own lake "Willows Lake", and a variety of lush gardens, and a multi-level parkade with approximately 900 secured parking stalls.
Lougheed Village Apartments is located in the City of Burnaby, just steps from Lougheed Town Center mall & Skytrain Station. The Property enjoys easy access to both Lougheed Highway and Highway 1, and is ideally situated in close proximity to schools, parks, Cameron Public Library & Community Center, and a variety of amenities.
The National Apartment Group - BC brought in the purchaser and represented the vendor in this successful off-market transaction.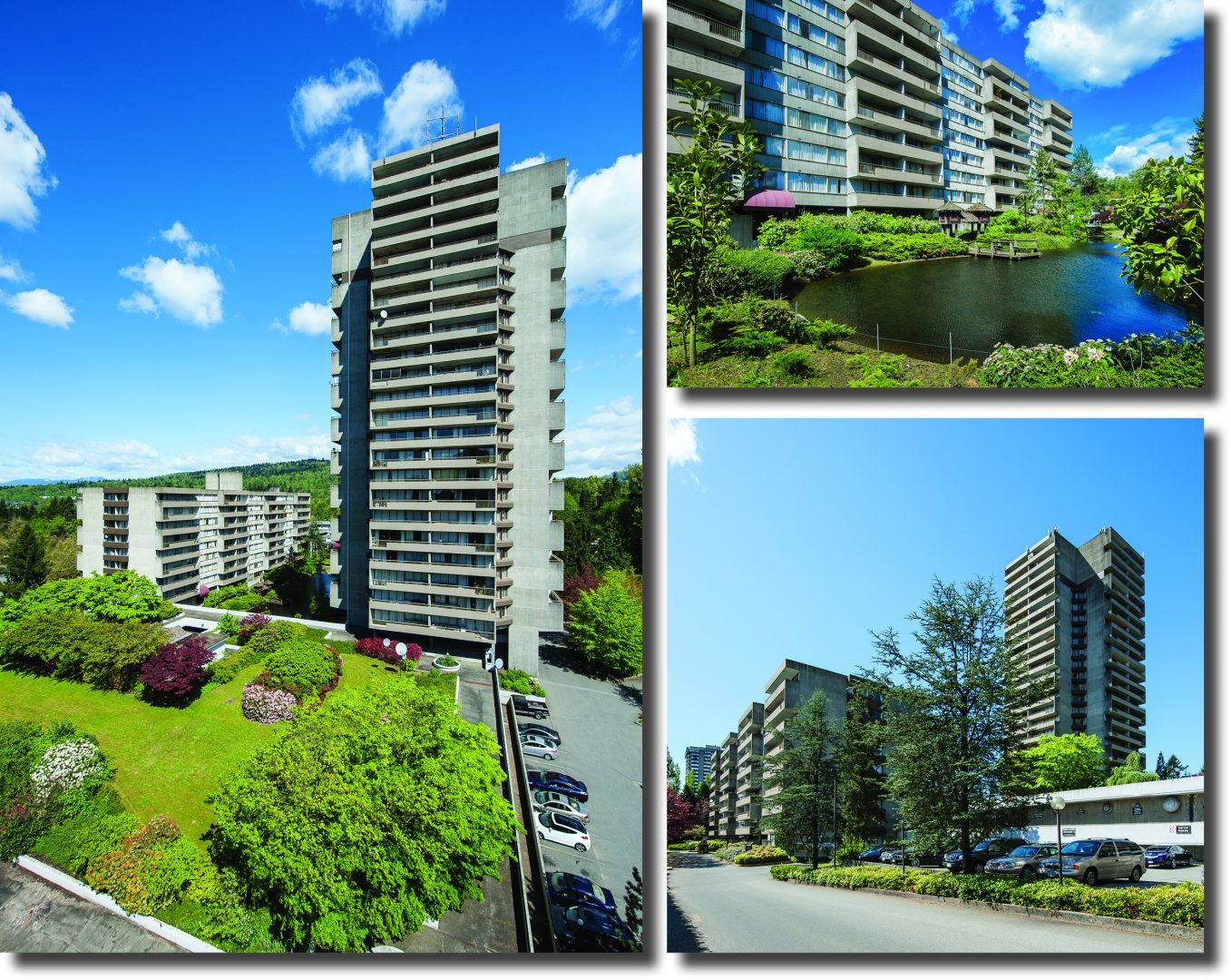 Boardwalk Portfolio | Sold 2014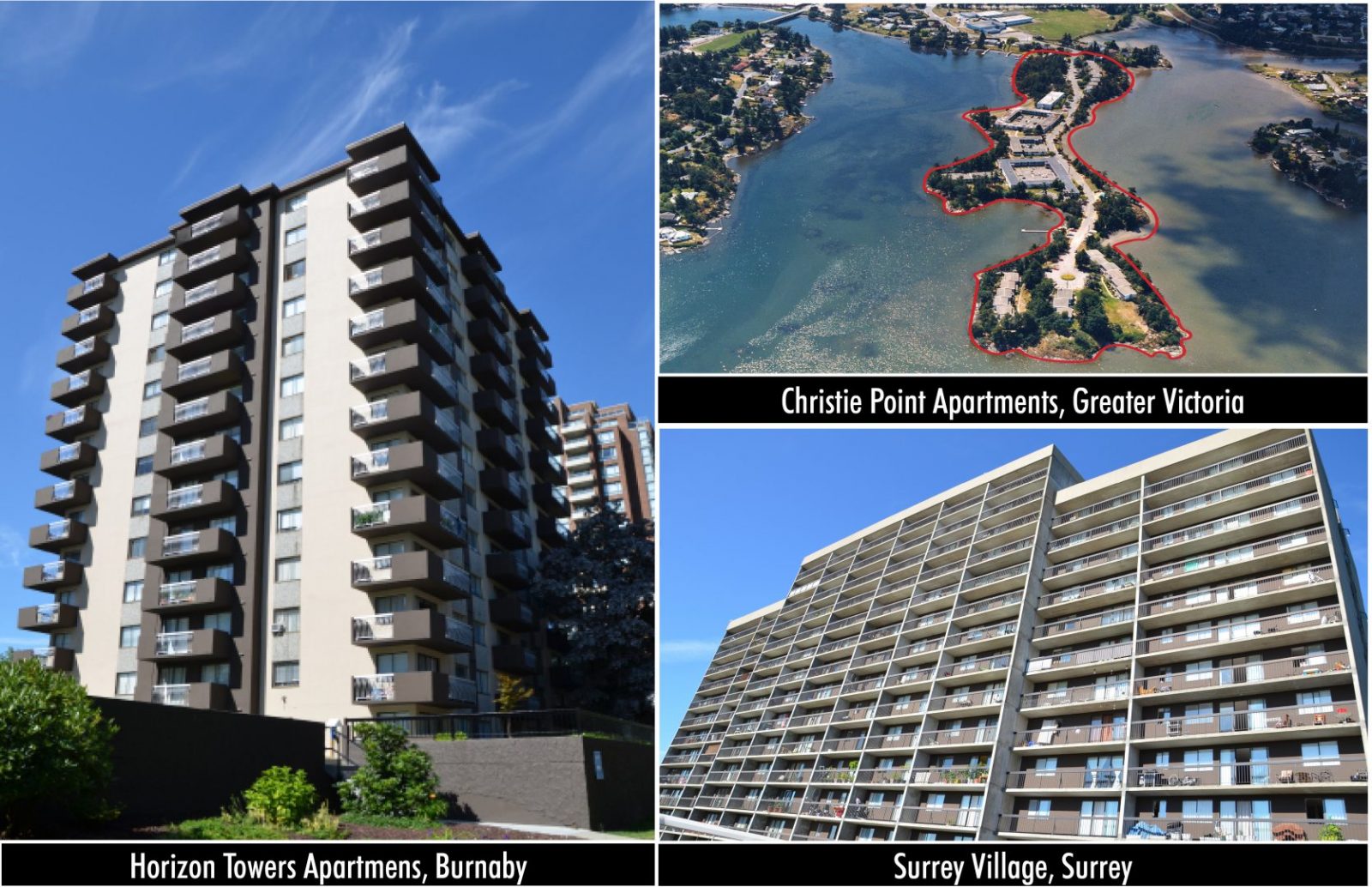 13 BUILDINGS, 633 RESIDENTIAL SUITES & 45,617 SQ.FT. RETAIL/COMMERCIAL PODIUM | SOLD FOR $140M* 
*As per boardwalk's website
The Boardwalk REIT Apartment Portfolio comprised 2 concrete high-rise towers located in Burnaby, 1 concrete high-rise tower in addition to 45,617 Sq. Ft. of commercial space located in Surrey Village, plus 5 low-rise and 4 townhouse buildings located in Greater Victoria for a total of 633 units.
The sale of the Boardwalk REIT Apartment Portfolio was the only portfolio of this caliber available for sale in BC at the time and is the largest multi-family portfolio sale to transact in British Columbia in 2014.
The CBRE National Apartment Group - Vancouver and the CBRE National Investment Team - Vancouver executed a unique three phased marketing plan that exposed the subject properties to prospective purchasers across North America and Internationally, resulting in significant interest and the successful sale of the Portfolio.
Norgal Portfolio | Sold 2013
5 BUILDINGS, 195 RESIDENTIAL SUITES | SOLD FOR $50M
The Norgal portfolio comprised of two concrete and three wood-frame buildings, with a combined 195 units.  Four of the five properties are situated in Downtown's West End, walking distance from the bustling Robson and Davie commercial streets. The North Vancouver property is located in a quiet, well-established residential node, just three minutes by car from Lonsdale Quay.
The CBRE National Apartment Group -Vancouver and the CBRE National Investment Team - Vancouver executed a successful marketing plan for the disposition of the Norgal Apartment Portfolio, which resulted in multiple offers and a market leading end sale price.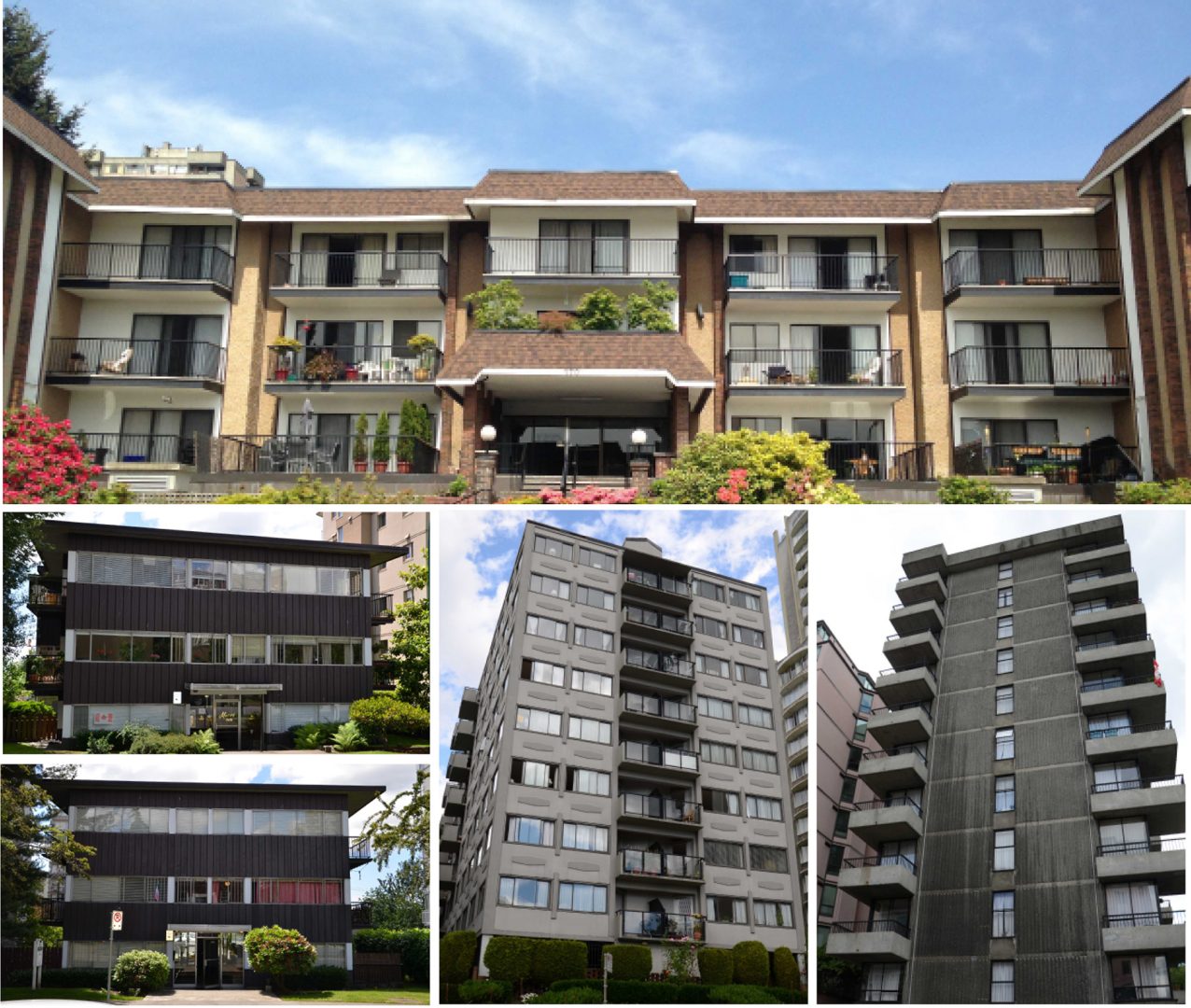 Transglobe Portfolio | Sold 2010/2011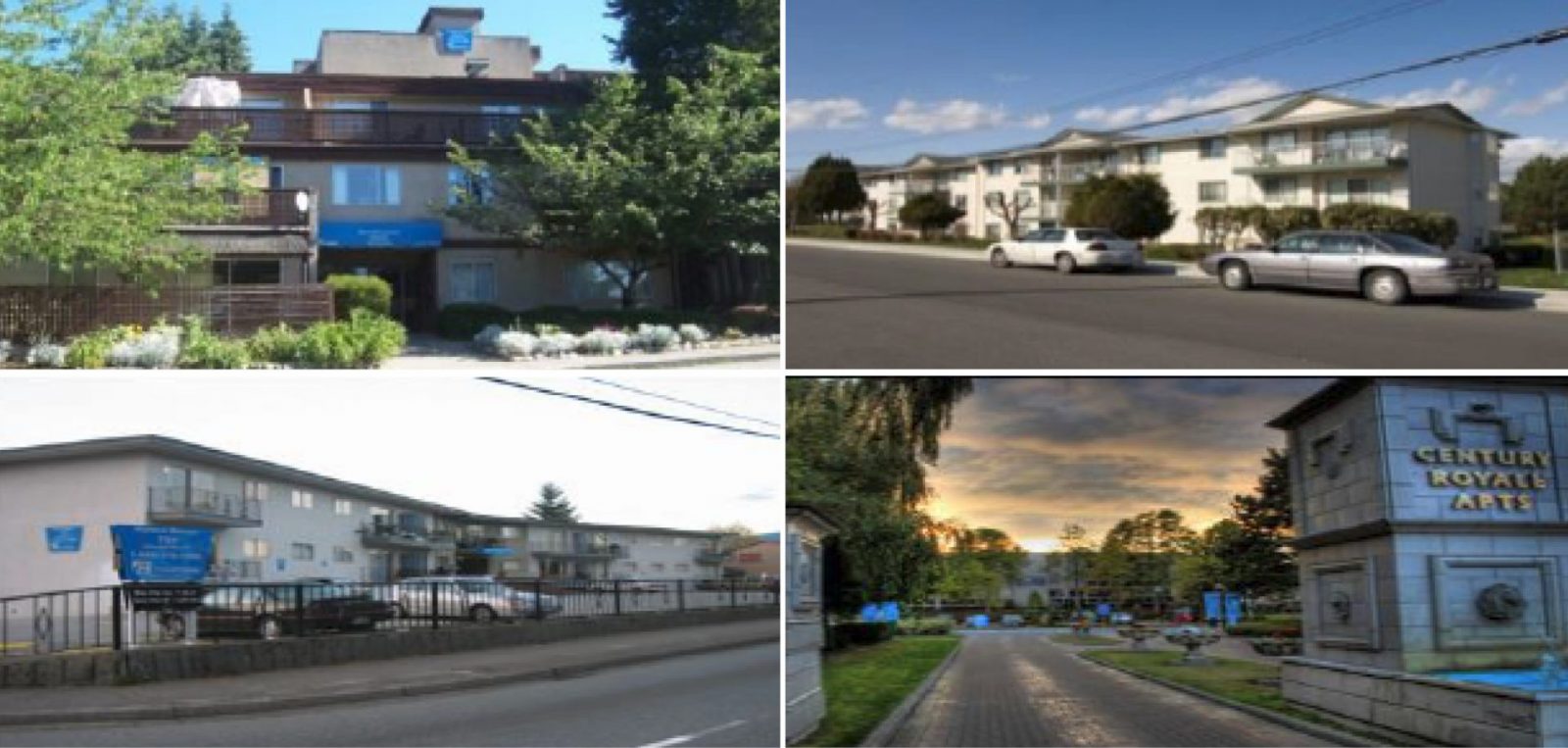 26 PROPERTIES, 1,648 RESIDENTIAL SUITES
CONTACT AGENTS FOR SALE PRICE
The Transglobe portfolio comprised of 26 Apartment buildings within 9 municipalities across BC, totaling 1,648 units.  We ran an extensive marketing campaign to over 3,500 Canadian & International Investors, specifically marketing the property as a complete portfolio, with sub-portfolio and individual offers accepted as well.
The result of the campaign brought in strong interest from REITS, Private Equity Funds, and Developers. At the end of the campaign, an optimal scenario was achieved through sub-portfolio and individual sales, which provided maximum value for the vendor.