2154 & 2164 Dundas St | Sold 2018
The sale consisted of two separate properties which includes a three storey, 18-suite rental apartment building at 2154 Dundas Street and a 3-suite rental house, situated on a large rectangular shaped corner site comprising approximately 17,424 SF with 148.5 feet of prime frontage on Dundas Street.
2154 Dundas Street contains 18 suites and recently underwent an extensive retrofit which included updated plumbing and electrical and is currently 100% occupied. 2164 Dundas Street is a rental house containing 3 self-contained two and three bedroom suites. The property has a new roof, some interior improvements and is currently vacant, providing the purchaser with flexibility while considering redevelopment.
The Subject Property is currently zoned RM-3A and is situated within the "Cedar Cove Dundas Shopping Node" of the recently approved Grandview-Woodland Community Plan. The Cedar Cove Dundas Shopping Node allows for a mixed-used development for 100% secured rental building up to 6-storeys with a density up to 2.65 FSR.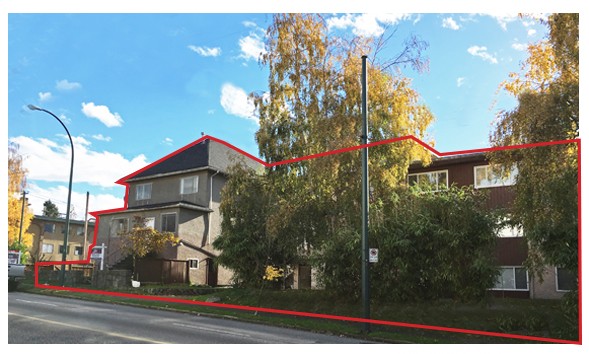 Roberts Manor Apartments & Subdivided Land Parcel | Sold 2018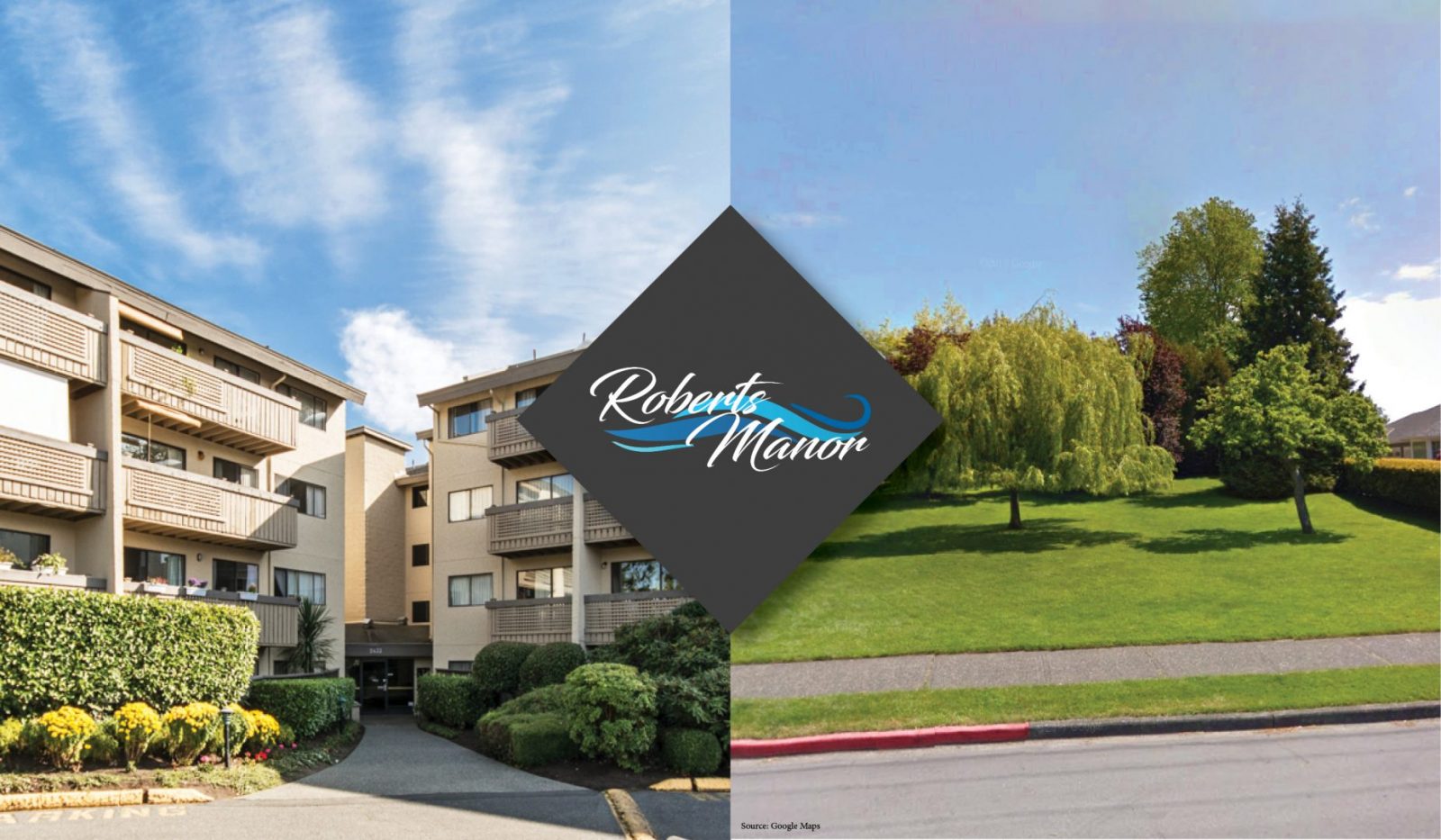 The transaction comprised a well maintained 60 suite rental building, which provided scale and operational efficiencies and significant upside in rent to increase cash flow and yield. The Purchaser was also able to acquire the adjacent subdivided land parcel of approximately 38,212 Sq. Ft., providing an excellent opportunity to construct a future purpose-built rental building in an area with zero vacancy.
The properties are ideally located in a quiet neighbourhood on Malaview Avenue and Fifth Street in the seaside town of Sidney, just 6 km south of the Swartz Bay Ferry Terminal and approximately 25 minutes from Victoria's vibrant downtown core, the parliament buildings and Victoria's inner harbor. The properties are within walking distance to grocery-anchored shopping, a variety of financial institutions, a good cross-section of restaurants, and speciality shops & services, making it an ideal neighbourhood to develop purpose-built rental buildings in the future.